It's been a long time since I have played video games in an eSports competition environment.  The early/mid-1990's to be exact, and it was time for me to go find out how much it has evolved.  The event took place at Rutgers University in the student center located in New Brunswick, NJ on December 4th, 2016.  From what I gathered by talking to others at the eSports competition, this particular venue was one of the biggest and had more room then some were accustomed to.  A few people who were participating stated that most places that hold these types of events are packed asses-to-elbows tight.
While the event was properly spaced out and there was no rubbing of body odor between players (thankfully), I still have one complaint.  The cabling in the event rooms could have been handled and maintained a little better.  There were ethernet and power cords running all over the floor and tripping could have been a major hazard.  Even I almost tripped over an ethernet cable that was running to the live-streaming area. This probably could have been avoided if the University provided the event team with cable runners or proper mats to place over the longer cable runs.  A relatively minor complaint though, truth be told.
The lineup of games went pretty deep.  I thought I was going to watch a Super Smash Brothers 4 tournament and to my surprise, Overwatch, DOTA 2 (Defense of the Ancients), LoL (League of Legends), and Pokemon Sun and Moon were also included. While each of the eSports competitions had an awesome turnout, I had to keep my focus on Smash Brothers since a good friend of mine was competing (for those of you in the SSB4 community may know him as Aww8Badges, or Badges for short). All the Smash players at the event were down to play friendly matches with anyone (including me), and very welcoming of casual players.
I played a few friendlies here and there but I felt more comfortable sitting back and watching since this was my first competition since being a 10-year-old kid.  It was nice to see how inviting the community was and how well some of the players knew each other just from other competitions.  Being comfortable in this environment was a concern for me as I am not a big fan of over-competitive sports/teams/groups where they ride, yell, make-fun-of, etc people who are "not as good" as the rest of the group. Again, that was not the feeling I got from this event.
I watched Badges work his way through the "pool" or group round of competition and into the Round of 16. The players in this tournament were not only very talented, but their sportsmanship really stood out. None of them seemed to get upset or argue when losing and gave the winner a fist bump and said good game before moving on.  The players showed the utmost respect for each other whether they won or lost.
There were a few vendors present as well.  Most of them left before I could get a business card or talk with them, but the few I did stop by were very pleasant and offered some pretty awesome stuff. The first booth I visited was VainGlory, a League of Legends type game for mobile devices. The people at the booth were extremely nice and hooked me up with a free t-shirt and stickers.  I'm not sure of the game is a fit for me, but it looks great visually and they even let me check it out on their cell phones.  Another booth I stopped by was hosted by a young woman named Corey who was creating flash animations on the fly and selling some of her artwork, while her R.O.B was giving out business cards.
In the end it was a cool event, one I'd definitely return to. Kudos goes out to Action John, his team, and the people at Master Hand Gaming for setting up the event and streaming it live. I hope that Rutgers starts to understand how big the eSports competition scene is becoming and starts funding the community.  If they host another Smash tournament, I plan to enter my name and compete next time. Even if I come in dead last, there will be a bunch of others to give me pointers instead of taunting me.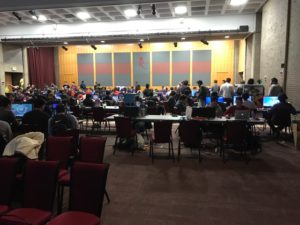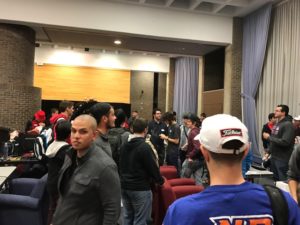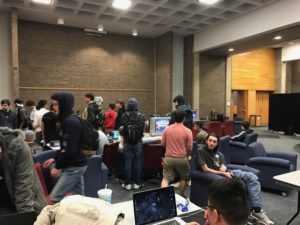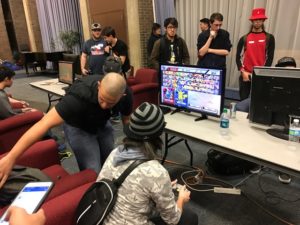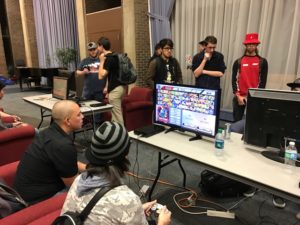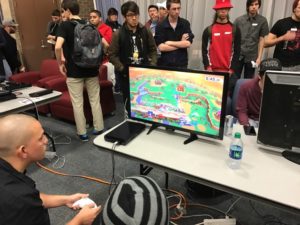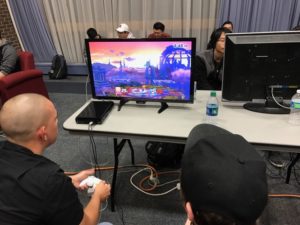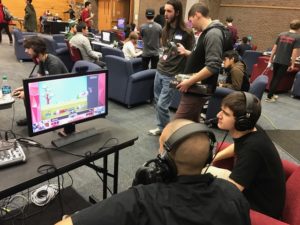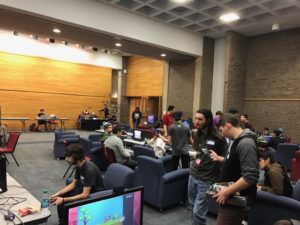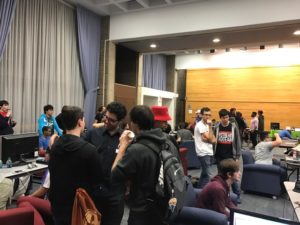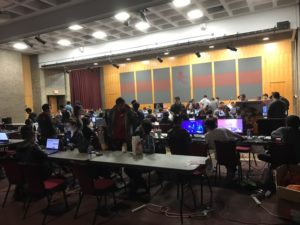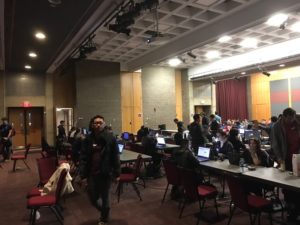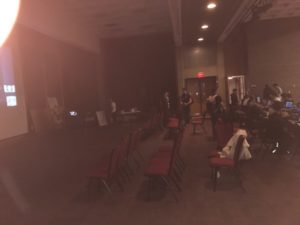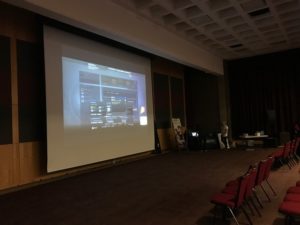 Featured Image Source: RutgersEsports Twitter all other images taken by Nerd Caster